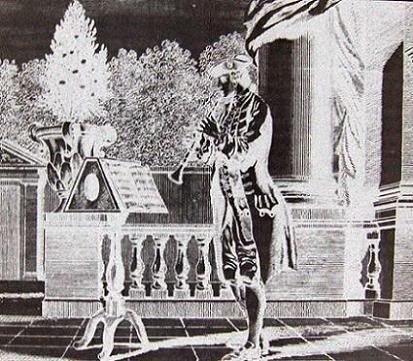 "Everything that has a beginning has an ending."
Do you remember how bad the Lord Of The Rings movies were? If you read the books (and loved them, because that's what happens when you read those books, I don't care who you are), you knew they, the movies, were shit. Also, if you had taste, you hated those movies too (but that's just a given), but do you especially remember how bad the last one was? we stole the line from the theatrical outhouse that was The Return Of The King because here we are, bringing you the epic-ness of a fantasy trilogy, all packed into the second of two (we presume, but who knows?) mega posts looking back on music from this past year.
You cannot pass… this up! And here we are, ladies and gentlemen, bringing you:
THE Counterforce SUPER GINORMOUS CRAZY POWERHOUSE UBER-SEXY BEST ALBUMS OF THE YEAR OF OUR BLOG 2008 OR SOMEWHERE IN THAT VICINITY LIST!
part two
Oh yes.
We're leaving this list un-ranked and from that you can just assume that if the album has made the cut with us thus far, it's just awesome and that's that, right? Right. So let's do this thing, shall we?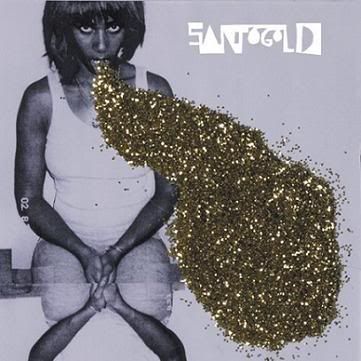 Santogold, Santogold.
Lollipop Gomez: If your music is featured on Gossip Girl, then you've arrived, baby. This is a great scene because I hate Dan Humphrey and want him to burn in a fiery crash.
Marco Sparks: I'm embarrassed to be quoting Entertainment Weekly here (it's the kind of thing that douchebag Dan Humphrey would do), but I will with their statement about how "the album is hardly flawless, but in era that retro-fetishizes rock whitewashed pop, Santogold feels both raw and real." Also, "L.E.S. Artistes" is just a great fucking song (about hipsters and scenesters). And I don't want to forget to mention that Top Ranking, her mixtape with Diplo, is pretty fantastic too.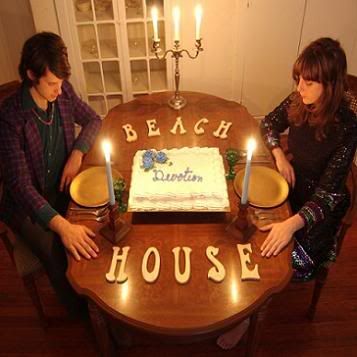 Beach House, Devotion.
Marco: This is an album that I love, but in a deeply melancholy sort of way. You know when you hear about a doomed love affair, always looking back at the person that's no longer in your life, describing them almost as if they're a ghost who never left? That's what this album feels like to me, only in the present tense, with the falling embers of future sadness landing all around you.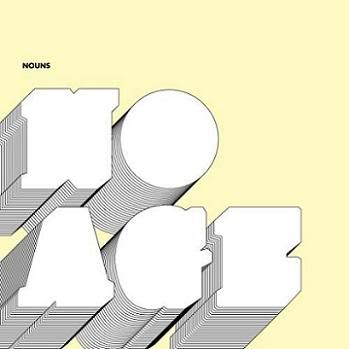 No Age, Nouns.
Marco: Just a nice, simple, and fun guitar album. Poppy when it needs to be and grungy when it feels like. This is the band performing "Eraser" on the Craig Ferguson show and this is Brittany Julious talking about the album wonderfully as she always does.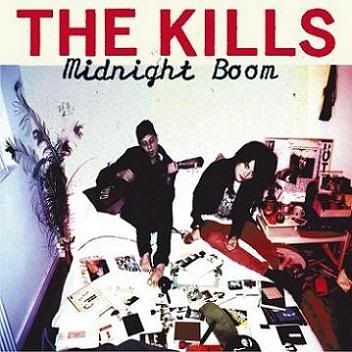 The Kills, Midnight Boom.
Marco: You know, it doesn't escape our notice that there's a lot of dirty, sleazy guitar all over this list. We're somewhat ruthlessly cultured people and I promise you we don't always sit around awash in soundtracks to dive bars, but hot and trashy will always have it's naughty appeal. Watch this video for "Last Day Of Magic" and just try and tell me you disagree. Just you try.
Here's Brittany Julious' wonderful write up on the album.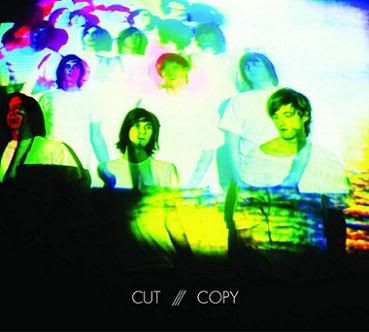 Cut Copy, In Ghost Colours.
And in a double whammy of weird wildness: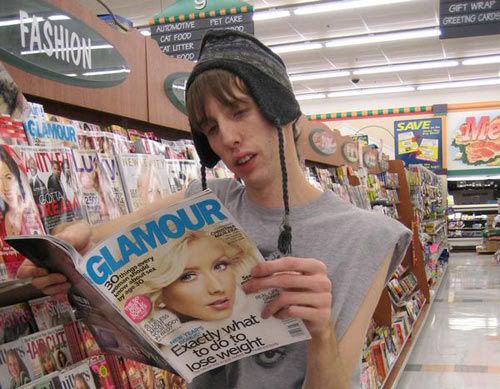 Deerhunter, Microcastle/Weird Era Cont.
Atlas Sound, Let The Blind Lead Those Who Can See But Cannot Feel.
Marco Sparks: Two things. Firstly, I feel like no review of a Deerhunter (Peanut posted one of their videos last week) or Atlas Sound album can seem to escape mentioning Bradford Cox's Marfan syndrome, which greatly contributes to his somewhat offputting physical appearance (he looks like a walking, talking freak indie messiah, like he should be in a robe and baptizing people in a river with Devendra Banhart), which is cool because I feel like his appearance contributes to his overall presence. You look at him and his image screams "Outsider!" to you and you believe that even more when you listen to his music, so strange and weird and haunting and perfect in all those regards. Secondly, it's totally and horribly unfair of me to bunch these albums together, both spearheaded by Cox, because they're completely different and yet compliment each other so nicely. Both have elements of ambient shoegaze drifting in and out of them and both sound like could be epic tales of love and longing and loss, sung by ghosts. One's just a bit more rocking.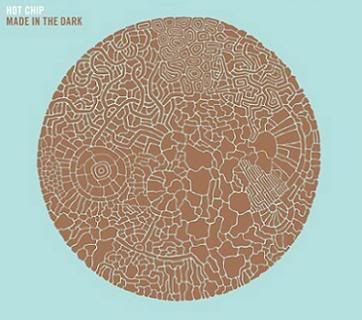 Hot Chip, Made In The Dark.
LG: Made In The Dark was my favorite this year and as my favorite, it's hard to say why. It's a dance party in songs like "Ready for The Floor" and "One Pure Thought" and it's the perfect 3 am and a joint sound with "We're Looking For A Lot of Love."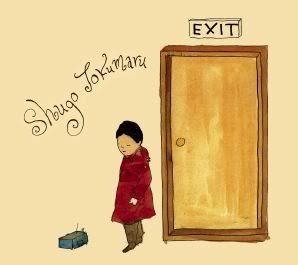 Shugo Tokumaru, Exit.
Marco: This album came out last year in Tokumaru's native Japan, but didn't make it's way over to our shores and into my brain until this year, and I'm incredibly thankful it did.  This is the gorgeous "Parachute" which kicks off the album:
There's something delightfully atmospheric about this quirky feel good album, sung entirely in Japanese, and definitely carrying a lovely foreign-ness to it, but still feeling wonderfully universal in it's tunes and harmony. This is something wonderful to get lost in.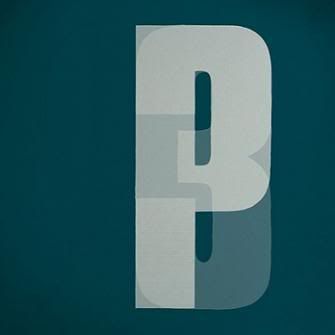 Portishead, Third.
Marco: If I had to distill my appreciation for this album down to a simple sentence, it'd be: Totally worth the wait. I'd compare this album to finding a long lost obscure book by your favorite author whose works you discovered years ago… and then you found this. It's challenging at first, but wonderfully so, maybe not picking up exactly where the previous works left off, but carrying that signature voice. Beth Gibbons' beautiful and sad voice in this case. I can't say enough wonderful things about an album that starts off with a little magic, jumps into a car chase, and then pummels me with it's machine gun.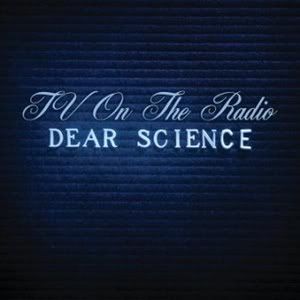 TV On The Radio, Dear Science.
Marco: An album I had no real expectations of and maybe that's why it took me personally by surprise? I mean, I only kind of liked their last album, and, well, I really like this one. I'm trying to avoid the cliches you've heard about this band and this already, things like "art rock with a face" and "Prince-like," but they're accurate. This is a fun album, a smart album, a good album, a rocking album, a sexy album, and an album that can be enjoyed for a long time to come. That's just my opinion, but maybe I just feel that way because it's safe for me to do so?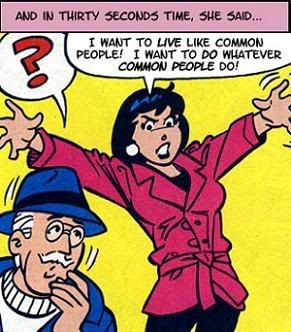 THE Honorable (and maybe not so honorable) Mentions: Peter Bjorn & John, Beck, Death Cab For Cutie, Stars, Fleet Foxes, Deerhoof, NIN, Let's Wrestle, Gang Gang Dance, Fennesz, Department Of Eagles, Nas (I may be the only person who liked this album, sadly, but I'm okay with that)(also, his mixtape with DJ Green Lantern was awesome too), Shearwater, Wale (which I'm both amazed and pleased ended up on Pitchfork's best of list), Gnarls Barkley, MGMT, The Notwist, Marnie Stern, Abe Vigoda, The Helio Sequence, BSS presents Brendan Canning, Paavoharju, Fuck Buttons, Basia Bulat, Natalie Portman's Shaved Head, Moscow Olympics, Q-Tip, Sam Sparro, Jay Electronica (but that doesn't really count since I only just discovered him this year), Annie, Mogwai, Wolf Parade, The Cure, Elbow, Kleerup (everyone loves the Lykke Li on this album, myself included, but I think I like the Robyn track even more), School Of Seven Bells, Fucked Up, The Verve, David Byrne & Brian Eno ("The Bush Era was not a particularly hopeful time for many of us, Byrne writes in the liner notes to Everything That Happens Will Happen Today, "so where did all this exuberance and hope come from?"), Max Tundra, Between The Buried And The Me, Kelli Ali, Be Your Own Pet, Empire Of The Sun, Black Kids, Native Korean Rock, Protest The Hero, The Sea And Cake, Brazilian Girls, Tokyo Police Club, Foals, The Vivian Girls, Bon Iver (mayb? yeah, sure), and of course, Guns N' Roses. That's a whole lot of covering our asses right there, isn't it? :)
Moscow Olympics "Ocean Sign" (mp3)
No Age "It's Oh So Quiet" (Bjork cover)(mp3)
Ringo Deathstarr "Starsha" (mp3)
Beach House "You Came To Me" (mp3)
The Notwist "Good Lies" (mp3)
Passion Pit "Sleepyhead" (mp3)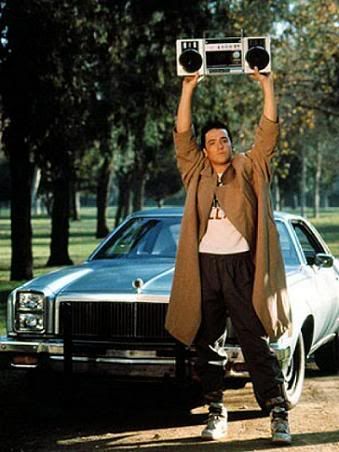 Before we leave you with your mind completely blown by our excellent listing skills here, here's Stereogum's 50 mp3s of the year and their 20 albums they're most excited about in the new year. It's an interesting list, including The Yeah Yeah Yeahs, The Doves, U2, and Lily Allen, of course, but surprisingly not including the new Andrew Bird album, Noble Beast, which I've actually heard and enjoy quite a bit, nor the next offering from Metric. Take that, Canadians. Then, one my favorite end of the year lists, The Onion's least essential albums of  2008. On top of it, Kanye's possibly been caught lip synching and here's one couple's list of rock stars they're allowed to sleep with.
And now we will depart, slipping out your back door, or slipping in your back door depending on the mood, and we'll do so while humming our jam of the year: