This is my weird but wonderful celebrity sighting from over the past weekend:
Most of my associates here at your semi-friendly neighborhood Counterforce have gone back to work, whatever their day jobs are, or back to school. They've gone back to the grind. But not yours truly. Marco Sparks is still on vacation, grinding away here in the golden state and chilling in Benjamin Light's apartment while he's off making a little paper.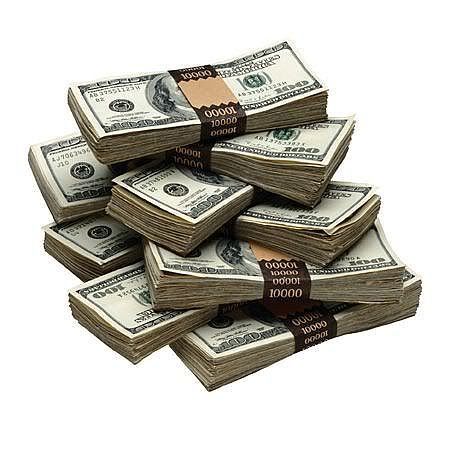 Anyone care to know the contents of Light's porn folder?
The nice thing, let me tell you here, about starting a blog with a bunch of people is that when you go on vacation, it gives you places to stay. So, you know, thanks to both Peanut and Lollipop for putting me up for a while. Occam, understandably, is a cheap bastard who wouldn't put any of us up, but he has been hosting the official Counterforce Lost parties the last two weeks, and that's pretty stand up of him.
Speaking of official Counterforce anything, over the weekend, all of the assorted weirdos from this blog were gathered together in one room, and in the same hotel room for a while, in San Francisco. There were some lurid stories, some large quantities of consumed alcohol, and some down and dirty drama: The ingredients of any good party, yes?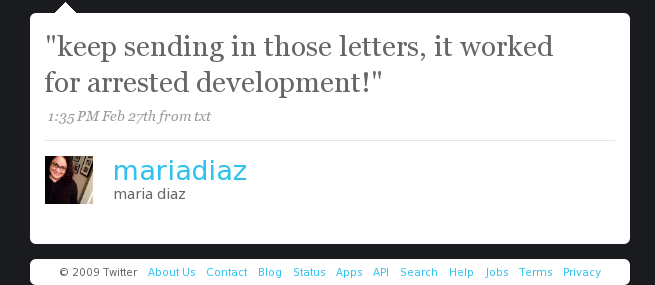 In SF, pretty much all of us attended a nerd convention, and Lollipop took home the best spoils: a picture autographed by Mitch Hurwitz, Will Arnett, Henry Winkler, and Kenan Thompson (Kel was busy manning the Coolburger). Oh, and the guy who did the voice of Spongebob was in there somewhere too. A very cool grab.
But me? Other than the pleasure of everyone's company, which would've been more than enough for me (more than I deserved, certainly), I got the photo you see up at the top of the page of a certain flame-headed singer of a 90s "alternative" band (who now sadly stars on that Sarah Connor show in the middle of the Friday night graveyard of programing on Fox)(Right before Joss Whedon's Dollhouse which, sadly, I'm expecting to get cancelled any second now).
The story of the picture is simply that I was out to lunch with August Bravo (who smells like straight up mayonnaise, no joke) and my friend Anthony at some Chinese place. "the best dim sum in the city," the sign outside told us. I was broke, Anthony was buying, so that meant I would've followed him into hell. Or a dim sum place when the sketchy looking tempura house he originally wanted was closed (damn you, SoMa!).
I'll spare you the nitty gritty of our conversation there, but Anthony's training for a job in which he'll have a gun. Sigh. What starts out there was cop talk slowly devolves into cock talk and something tells me to look over my shoulder. Perhaps alternarock nostalgia. Either way, there's Shirley Manson, radiant and glowing, like 5 to 6 feet away from me, having lunch with some wanker. I quietly mutter to my associates in a hushed, stealth tone, "HOLY WTF OMG JESUS CHRIST, THAT'S SHIRLEY MANSON OVER MY LEFT GODDAMNED SHOULDER FUCK!" Luckily, August is on the ball (he was already sexting away on his iphone, so it was cool) and snaps the photo. We decide not to be the kind of pricks who interrupts a celebrity's life or meal, even if it is with some wanker, to ask for an autograph or ask them to marry us or seek out any kind of validation for our own weird existence. Instead we took a much more subtle and despicable route of just casually glancing back at her like constantly. I suggest to Mr. Bravo that he should get another picture of the lovely Ms. Manson, this time with me leaning into the frame (cause I'm an asshole like that)(and cause the one above has Anthony in it staring off into nowhere or perhaps our waiter's ass cleavage). He tries to, but it's too late, the jig is up, and they're onto us.
The wanker proceeds to look back at us constantly now and we feel shame. Not too much, mind you, a little. Anthony orders more duck and we bullshit our story for in case the wanker decides to say something to us, you know, to stick it too us. Anthony orders some shrimp porridge, rattles off all the police codes for various nefarious sexual acts one can visit upon a minor, and we bullshit that we're celebrities too. No, not as bloggeurs, but that we're actually an avante garde folktronica groupe called Infinity Sign. The story we come up with to back that up holds no water and of course, Shirley Manson isn't going to lower herself to talk to us, and that's understandable, and I do feel bad about taking the picture. By the way, our first single, "Put My Thing In Your Thing Where All The Other Wild Things Are" will be available on itunes soon.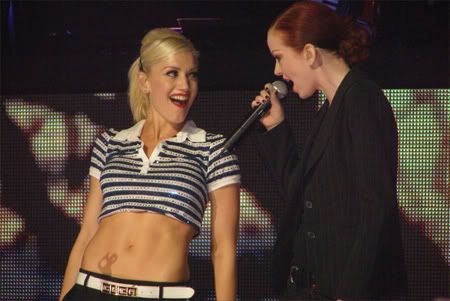 This picture is absolutely for Peanut, who loves Gwen Stefani so much.
Eventually Shirley Manson and the wanker – whom we try to hypothesize could be her young lover that she takes whenever in the city or her bodyguard or both – leave. And let me tell you here: Some women leave a room and some women leave a room angry. And some do it in the sexiest way imaginable. That's Shirley Manson. And most likely that dopey guy enjoying the meal with her was probably just the executive producer of her show, but whatever, he's still the executive producer of that show. Wanker-ish.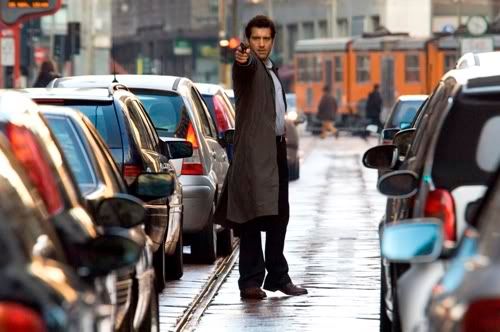 Several days later, Commander Light and I took in a showing of the new Clive Owen picture, The International. What a bizarre, wonderful film. Total 70s paranoia thriller fetish porn and all the major action sequences take place in post modern art museums. There's a wonderful collection of weird European hair happening this film (this weapons manufacturer character who's running for Italian PM in the film would appear to have a sleeping falcon resting on his head at one point, but, no, it's just his mega hair). Naomi Watts is barely in it (because, I assume, Jennifer Connelly was busy) and Clive Owen has clawed his way into being my favorite living movie star. Why? Because he's not a star. He's not even a man. He's an animal in a suit and it works.
That, of course, leads me to the Clive Own interview in the latest Esquire. An excerpt:
It just didn't occur to him to feel the part in advance of doing it. British actors are utterly different animals. You talk to a British actor and he'll tell you about the night before very matter-of-factly: 'I fucked her three times.' They don't care about your reaction. And you'll say, 'Hmm. You fucked her three times. How did it feel?' and they'll be blank. 'Feel? Feel? What's feeling got to do with it?' They don't cart around their emotions about the job. They have lives.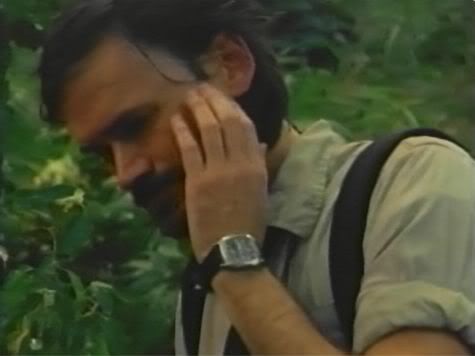 As for Lost, since we do tend to ramble on about that show a bit here, I have to express some love for this past week's episode, "LaFleur." It was packed with little tidbits for the fan, and quite frankly, you know that any episode that's "previously on Lost" clips package starts with a character getting slapped is going to be. Plus, there was this: