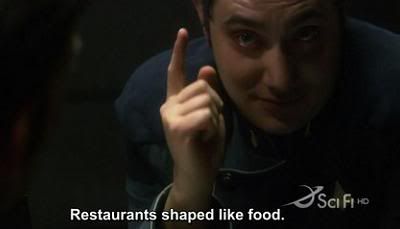 The end is nigh for the SciFi channel, home to shows like Battlestar Galactica and Stargate SG-1, because of July 7, it will officially be rebranded "SyFy."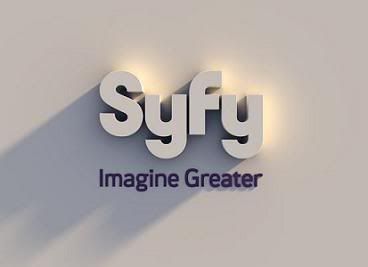 Whatever, man.
When asked for a reason why, besides what I imagine are constantly slagging ratings, SciFi Channel's president, Dave Howe, said, "The SciFi name is limiting." Too limiting for their usual brand of crap? Balderdash! He went on to say, "If you ask people their default perceptions of Sci Fi, they list space, aliens and the future. That didn't capture the full landscape of fantasy entertainment: the paranormal, the supernatural, action and adventure, superheroes."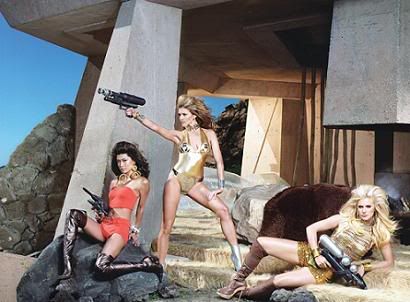 The other reason given, smartly enough, is that science fiction is too broad of a genre, too well known at this point, and not easily trademarkable. SyFy could be a very distinct level of shit in an otherwise busy cable marketplace, and probably be easily expanded outward into shitty books, games, or even movies, all carrying the SyFy name.

The name is being debuted today for upfronts to the advertisers to see how it goes over with them, and I'm sure it'll go over fine with them (and not at all like a lead zeppelin). SciFi Channel, which falls under the reigns of NBC Universal and General Electric came to life all the way back in the halcyon days of 1992, to a much less crowded cable marketplace (back then, the only original show on USA was, what? Silk Stalkings?), and I remember loving the idea. Adoring it, even, if only for the constant Twilight Zone and The Prisoner and Quantum Leap or Dark Shadows marathons and that it played Night Gallery and shit like that.
I also want to say that way back then they'd do a week of anime films, back when anime was first starting to make a gradual appearance stateside, and the name Akira was known to only a few of the geeky white kids in shitty metal band t-shirts. I remember watching the anime movie weeks and loving what I saw (which was ridiculous shit like Tank Police and Project A-Ko and Vampire Hunter D, and I actually liked all of it), and but now it only fuels my opinion that only about 3% of anime is currently ready to go for normal people (at least here in America, where we have to have it filtered through translations and cultural differences) and the rest is better left to the nutcases.
Regardless, a listing of some original Sci Fi Channel TV shows:
Gene Roddenberry's Andromeda. Second ran/picked up after it was cancelled in syndication. Also, crap.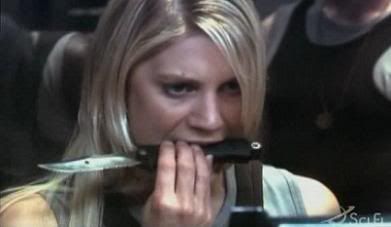 Battlestar Galactica. The "regimagining" has been a little less than half dead since middle of second season, yet foolishly, I keep watching. I've said for a while now it's series finale (part 1 of which just aired last Friday and the two hour second part is coming our way this coming Friday) will be what justifies the bullshit, but… my hopes are just not high for a show that seemed to be initially built upon the prospects of having sex with hot robots.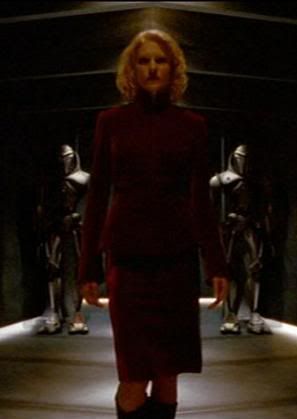 The Dresden Files. Based on the Jim Butcher novels. Crap. Also, executive produced by Nic Cage, which is just… funny.
Eureka. Crap.
Farscape. The only show on this list that you'll probably hear me not only praise, but highly praise. Foolishly, it was cancelled after it's fourth season (it was only meant to last for five years total), but the channel realized their mistake and aired a four hour miniseries (the record's not great, but they do tend to do better with anything they broadcast as an original miniseries than their original standalone movies) sequel, which was a decent enough send off. Good stuff. Silly and fun, and not at all crap.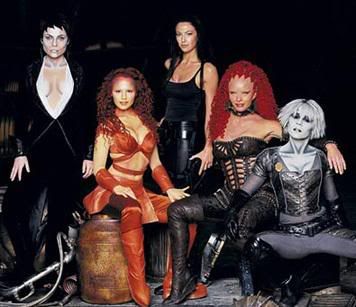 Flash Gordon. Done in a pedantic Smallville-esque sort of way. Crap.
The Invisible Man. Eh. This mild chucklefest hasn't horrible, but just didn't seem to know what the hell it wanted to be.
Painkiller Jane. Big time crapfest.
Sanctuary. Low budget green screened crap that you thought might good for a moment or two with it's psuedo-Brit sci fi leanings, then in a surprise twist: Crap.
The Secret Adventures Of Jules Verne. You know, I wanted to like this show a lot. Well, I wanted to like the concept, I should say. Crap.
Sliders. Picked up after cancelled on Fox and ran for another season, I believe. Crap.
The whole Stargate thing. That whole mediocre franchise rigamarole. Calling these shows crap would be far, far too kind.
Tremors. See above. You, sir, are no M*A*S*H.
Sadly, the only real success other than Farscape I've ever seen on Sci Fi's Friday night line up, which is supposed to be the home of their high quality original TV shows (because Sci Fi Channel geeks have nowhere to be on a Friday night), was their first stateside airings of England's returned Doctor Who. Even though it's technically a children's show, it must blow away your casual Sci Fi Channel audience member to see smart writing on a show aired in America.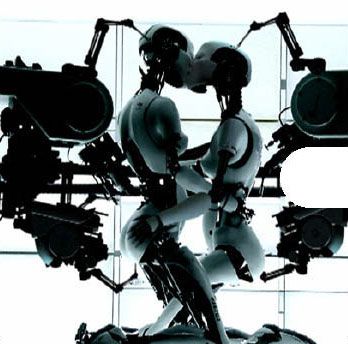 No comment on the Saturday night programming on Sci Fi Channel. You know that their original movies are all bullshit, and seemingly all star Stephen Baldwin or Parker Lewis (losing) these days. Or Lexa Doig, the gorgeous first lady of B-geekness. And their shit-tastic original movies are not helped at all by that night's laughable tag line: "The most dangerous night on television."
And this isn't even listing the currently uncancelled shows that they are second ranning to fill out schedules (dreck like Moonlight but at same time, stuff like Lost too) and their forays into reality TV (like Ghost Hunters and Stan Lee's Who Wants To Be Superhero?). I can understand the notion in their heads that while reruns of classic TV shows and movies (which they don't do all that much anymore) is great, they'll still live or die by the original content, well… Clearly, you're dying, Sci Fi Channel. Or SyFy. Whatever.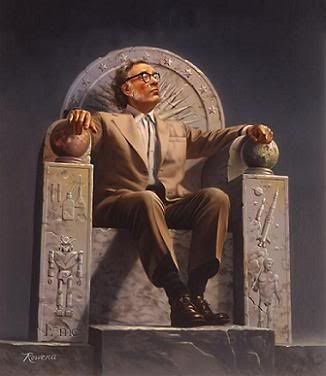 In other science fiction news…
Harlan Ellison says Fuck you, pay me.
Speaking of The Prisoner up above, there's a "remake" miniseries coming up that looks horrible, but has a silver lining attached: you can watch all the original episodes online for free now.
An interview with Adrian Tomine (not science fictional at all, just nerdy).
Volcanic roar may reveal jet physics at work.
They're making a MacGyver movie (again, not science fictional, just super duper nerdtastic)!
The concept of "Hypercosmic God" wins prize.
Preventing the insurrection of the machines!
As for SyFy… I hope that there is some decent imagination behind this rebranding and that it leads to something better, but I doubt it, and don't "imagine greater" things are to come from this. For this channel or science fiction in general because, to paraphrase Kurt Vonnegut, it's always going to get stuck in the same drawer that people constantly mistake for a toilet.