Two things:
1. We're possibly in store for what is essentially a big screen reboot of Buffy The Vampire Slayer, primarily because it doesn't feature the creative mastery that is Joss Whedon. Or, one presumes, TV's Buffy, Sarah Michelle Gellar. Though that does make one wonder: Kristy Swanson, where the fuck have you been hiding? But to a much, much less extent, the same question applies to you, Luke Perry.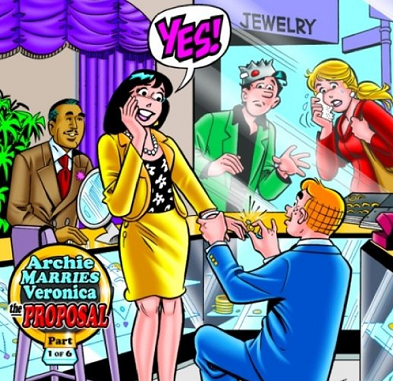 2. Archie finally proposes to one of those tremendous ladies in his life. Ah, but which one? Betty or Veronica? Betty or Veronica? Betty or Veronica?
As you can see above, it's Veronica.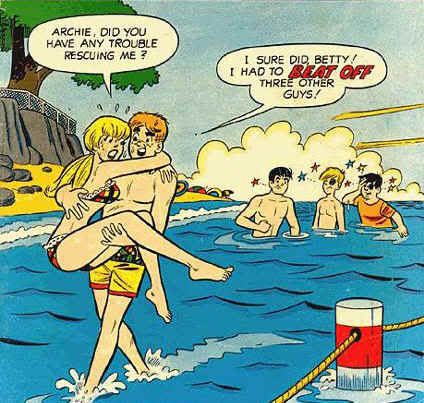 I know, I know. You're like, "But, what, huh?"
(Side note: Seriously, ladies? You can do anything in the world that you want, be anything that you want, and especially be with anyone. And you choose and choose to be defined by this dork Archie? I mean, I can't respect anyone dating a guy named Jughead, for about a billion reasons (though they all start with the fact that he's named Jughead), but even he seems to have more going on than Archie. Look, Betty and Veronica, this is all I'm going to say and then I'm gonna forever hold my tongue: Archie's a fucking stain on your life, all right?)
I find both of those developments fascinating. The Archie thing is kind of built upon so much history between these continuing characters and it's quite frankly a development that no one probably gives a shit about. I mean, first of all, hardcore Archie fans: Who the fuck are you people? Secondly, if you had woke up the other day and this marriage thing had never shown up, you'd still be sucking like normal, right? Right.
And the Buffy thing is just weird and stupid. Granted, Joss Whedon is busy with Dollhouse and Cabin In The Woods, and the Buffy comic book (season 8), but still. We must've crossed the threshold from one generation to another in the last few years with the frequency in which we reboot/restart things.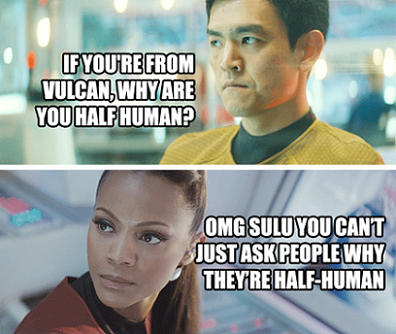 I'm not going to lie you here, but you scare me to death, Generation Reboot. Because my life is in your hands. I feel like Spock (Prime) in J. J. Abram's Star Trek restart. I'm time traveled back to now to save the motherfucking universe from impending doom and the pre-rebooted Hulk, but everything's different. Everyone's younger, different, and slightly less charismatic. And I'm supposed to be okay with it. I'm not, but I should be. I have to be.