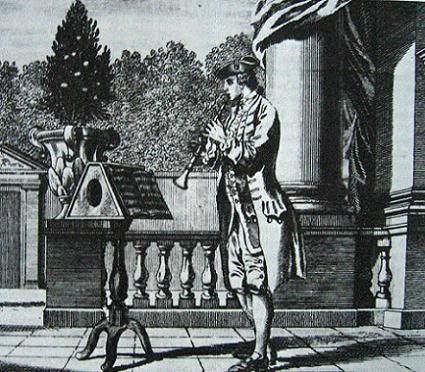 Well, the year is even closer to an end than it was before, and since we've been threatening it for a while now, prepare thyself for…
THE Counterforce ULTRA SUPER MEGA BEST ALBUMS OF THE YEAR OF OUR BLOG 2008 OR THEREABOUTS LIST!
part one
Why would there be more than one part? Because while it's been a kind of not quite fantastic year for music, there have some good albums this year, so we've decided to split this up a little. On Monday, we'll give you the official Best Of The Best, but today, we break down for you, by category, some runners up…
(A much simpler way to sum it up would be… today we're human. And next week? Dancer. I think.)(LG: Or Danza? )(MS: Hold me closer, Tony Dannzzaaaa!" Okay, sorry.)
Alright, enough bullshit. Let's do this!
Best album to pretend you're in a brooding French film about a sad love affair: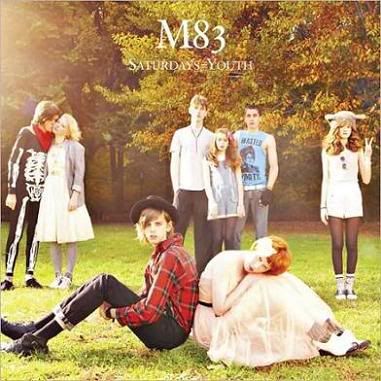 M83, Saturdays=Youth.
Lollipop Gomez: And not just any love affair. The saddest one. The film will have a bunch of long, one take shots of you walking down a corridor with a blank expression on your face, while you flash back to all the amazing sex you had, that you'll never have again. And we'll follow you into your apartment, where only your cat will greet you and you'll sink into bed and listen to this album in the dark while staring at the ceiling, snorting a line of Xanax and falling asleep. Yes, I just described every single day of my life.
Marco Sparks: But in the 1980s. Hello, Molly Ringwald-ish girl on the cover!
Best album by an artist that I used to consider wack and probably should still: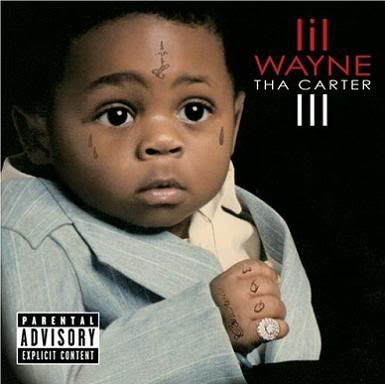 Lil Wayne, Tha Carter III.
Marco: Others have have put the surprising effectiveness of Lil Wayne into verbal context much better, so I'm not even going to try. That's just an invite to fall flat on one's face. Instead, I'll sum up this artist and this album on a very personal level: Lil Wayne is the Riki-Oh of the rap game!
LG: All I could ever hope to say about Lil Wayne is summed up beautifully in my favorite essay of the year, I Will Forever Remain Faithful by David Ramsey.  His amazing single "Lollipop" is definitely my favorite song of the year (why? because well… shorty wanna thug? bottles in the club). It's also where I got my Counterforce nom de plume.
Best album to autotune your broken heart to: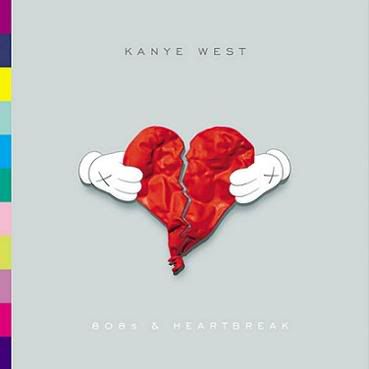 Kanye West, 808s & Hearbreak.
LG: My brother has listened to this non stop for several days now, so I disagree on principal. But Kanye provided some of the best LOLs of the year with his blog. To wit, a quote from my favorite entry:
"I am  sick of negative  people who just sit around trying 2 plot my downfall… Why????  I understand if people don't like me because I like me or if people think tight clothes look gay or people say I run my mouth to much,  But this Bonnaroo thing is the worst insult I've ever had in my life. This is the most offended I've ever been… this is the maddest I ever will be.  I'm typing so fucking hard I might break my fucking Mac book Air!!!!!!!! "

Best sugar sweet Swedish import you can sing and dance along to with little to no shame: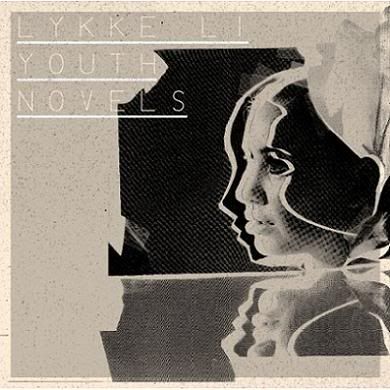 Lykke Li, Youth Novels.
Marco: I think I'll speak for Lollipop and myself here and put this simply and succinctly: Just listen to this album. And then you'll feel it. And then you'll know what all the people are talking about. And here's Brittany Julious talking about just that.
Best album to do blow to in the bathroom of a hipster club while wearing dirty skinny jeans:
Crystal Castles, Crystal Castles.
LG: I love this shit. It is sweaty dancing in a bar with a plastic cup of gin and tonic in my hand, wailing my hair around. It's waiting forever to use the bathroom at a stinky club and finally forcing the dudes fucking in there to get the hell out. It's making out in the photobooth, fingerless Marc by Marc Jacobs striped gloves, drinking coffee on a walk of shame home at 5 am. It's youth and energy and dark and all that entails.
Marco: When I first glanced at the above paragraph, the only words I saw were "finger" and "fucking" at first. But I could not agree more with Lollipop. This is (controversial) danceable video game music gone crazy and then it was used perfectly in an episode of Skins, which I loved. I know, I know. Shut up about Skins, already.
Best album that's been called James Joycean in someone's end of the year list: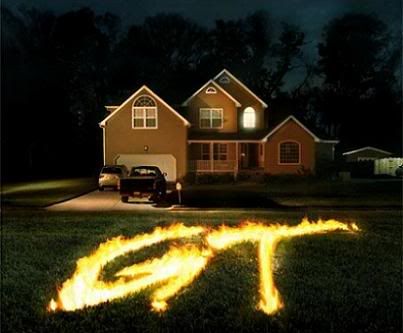 Girl Talk, Feed The Animals.
LG: I guess we're required to like this, huh? I like the mashup of the 90s hits. I personally have never forgotten Here Comes The Hotstepper. I'm glad to see someone else still remembers.
Best indie dance pop album with a touch of the shoegazery: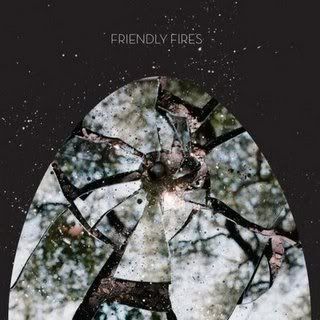 Friendly Fires, Friendly Fires.
Best album by a great rapper going electrotechnotastic: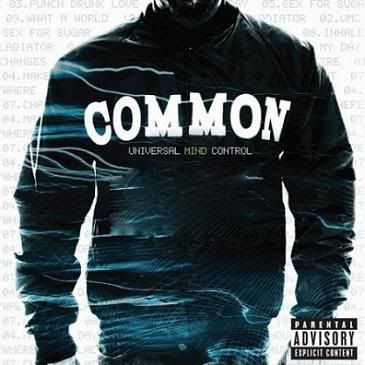 Common, Universal Mind Control.
Marco: It missed it's originally intended summer release date (and thus vacated it's original title of Invincible Summer) because Common's becoming a movie star, but this album still has some hot shit on it.
Best Canadian post-punk caterwaul dissonant soundscape album: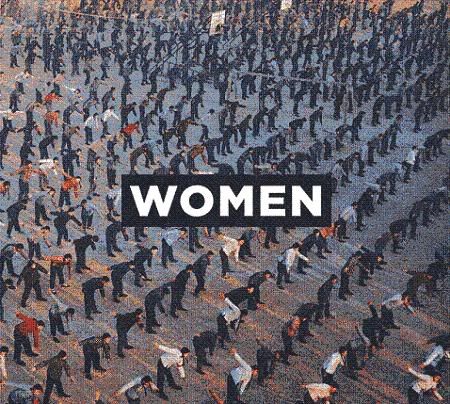 Women, Women.
Marco: For some reason, when people say to me, "Hey, this album sounds like the end of the world," I really pay attention. Well, does this sound like the end? Maybe only just a little, but in a lovely, poppy sort of way. (I should probably make special honorable mentions for Chad VanGaalen's album and the Azeda Booth album here, too.) This is their myspace page.
Best Stereolab album of the year: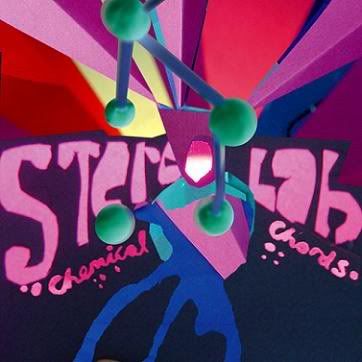 Surprisingly, or maybe not so surprisingly, Stereolab, Chemical Chords.
Best album that I should mention here because I don't see it mentioned anywhere else and that's a shame, a real shame: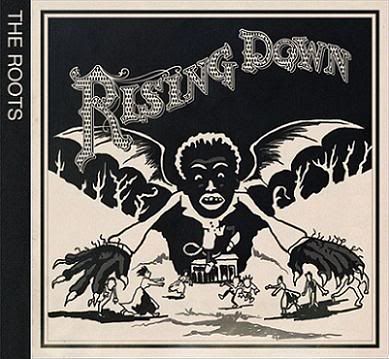 The Roots, Rising Down.
Marco: As with the last few albums by Jimmy Fallon's upcoming Max Weinberg Seven, this is not a chill album, but it is a good album, and a tense one, dealing with the racism in the music industry, how fucked up the world is, and a fin de siècle vibe that's been floating around for a while. The title comes from William T. Vollmann's massive Rising Up And Rising Down: Some Thoughts On Violence, Freedom, And Urgent Means, and it's fitting since The Roots have always been about the "urgent means" in our culture.
Best double header by the international tweexcore underground:
Los Campesinos, Hold On Now, Youngster… and We Are Beautiful, We Are Doomed.
Marco: Oh, you crazy fun Welsh bastards. Congrats to you for not only putting on a super fun debut album, that's intensely and immensely likable despite of or maybe because of it's nuclear level pretentiousness, but then to follow it up with a high quality debut mere months later. Brilliant good fun.
Best Icelandic post-rock super folk party: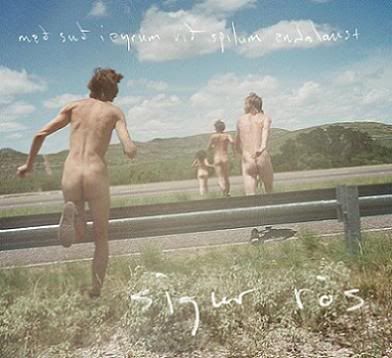 Sigur Rós, Með suð í eyrum við spilum endalaust (which translates as With Buzzing In Our Ears We Play Endlessly).
Marco: I honestly don't know what to say about this band that hasn't been said before, but better. There's no super epic "Glosoli" or "Staralfur" here, but maybe that's because this album feels slightly more grounded, somewhat more intimate, and a tad skittish in a really fun way. Plus, any album that necessitates this perfect NSFW video is always aces in my book.
David Byrne & Brian Eno "Home" (mp3)
Friendly Fires "I'm Good, I'm Gone" (Lykke Li cover)(mp3)
Friendly Fires (ft. Au Revoir Simone) "Paris" (Aeroplane remix)(mp3)
Women "Group Transport Hall" (mp3)
Azeda Booth "Ran" (mp3)
Music news: U2 announce the title of their new album (fucking finally), and Brian Eno is going to score Peter Jackson's The Lovely Bones. Brian Eno is going to jump Peter Jackson's not so lovely bones. There. I Said it. There'll probably not be a second Postal Service album (any time soon), Andy Samberg talks about the upcoming album from The Lonely Island, and Sparks (the liquid cocaine) is dead, long live Marco Sparks?
The Onion AV Club's celebrity guest list of best albums of the year. Also, the AV Club talking about the most awesome-ist band names this year. Here's a nice collection of end of the year lists for just about everything and Stephen King lists some 70s music and some sleaze rock in his top albums of the year, while calling Girl Talk just as dense as Ulysses, but you can dance to it (see above), and citing AC/DC, Buckcherry, and The Pretends as his top albums of the year. Wikipedia is nice enough to give you a rundown of music in 2008, and here's This Recording's top 20 albums of the year, Rolling Stone's top 50, and, of course, Pitchfork's top picks for individual best songs of the year and top 50 albums. All of these lists are decent attempts at being the definitive subject, but we'll see you back here on Monday for the real deal, yes? Oh yes :)