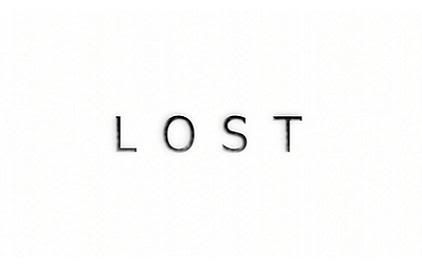 If I had a time machine, I'd travel to 2010 right this fucking second.
An abridged version of my reaction to the 4 minute pre-credits opening teaser to the episode: "Oh, hey, is that…?" "Well, look at that." "Hmmm." "I bet that's… Oh, it totally is." "Who's this fucker? And who's this other fucker?" "Are they… Is that… HOLY SHIT."
There's not even words to formulate an abridged version to my reaction to the ending. I'm literally typing this 8 minutes after the ending of the show and I feel like I got fucked hard. Or kicked in the balls hard, and it was glorious. I saw the light. Destiny found.
Looking around the room in the sweaty, luminescent afterglow, I see my underwear hanging from the ceiling fan. My pants are outside. I only have one sock on and the other is probably floating around there in time and space. I'm going to take a moment to collect all the various parts of myself, including my thoughts, and then come back with some quick thoughts on the season finale of Lost, entitled "The Incident."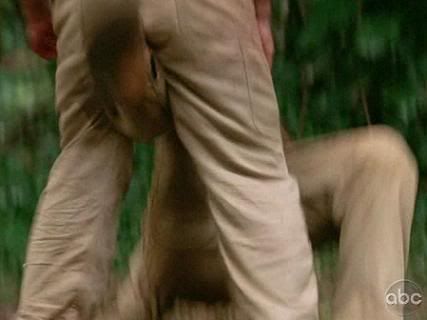 The Incident? You can sure as shit say that again, man.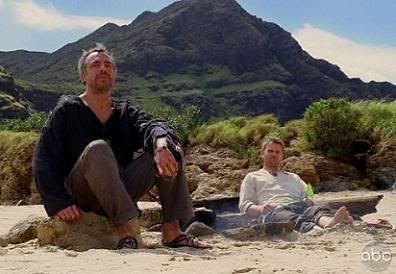 The episode starts perfectly: Two guys enjoying a little chat on the beach as they scan the news on the horizon. They're apparently (im)mortal enemies, working against or at least in conflict with each other, but there are rules to their engagements. One of these guys is Jacob and the other, the one who thinks that it always comes back to mortal sin, goes unnamed. And this tender little moment where one swears to the other that he'll find a way to kill him? It all takes place in the shadow of the statue.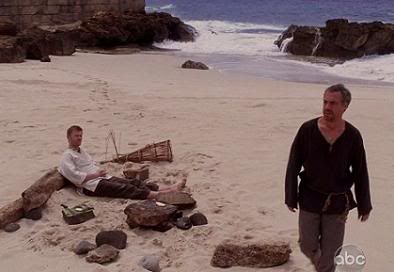 I just love that they can set up a huge overarching mythos for the show and this season in particular in the four minute teaser to the season finale and it already feels so natural and perfect.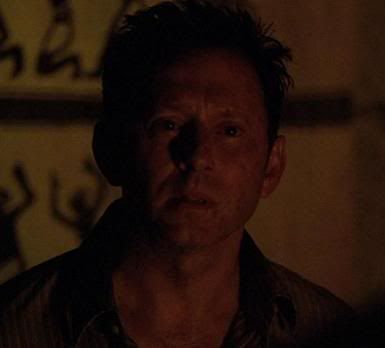 Ben. Ben's had one of the major storylines/character arcs this year and… Well. How fascinating that Ben has become the exact opposite of what we've known him as for the entire show so far: A victim. Haven't you heard, Ben? Only fools are enslaved by time and space.
from here.
The statue: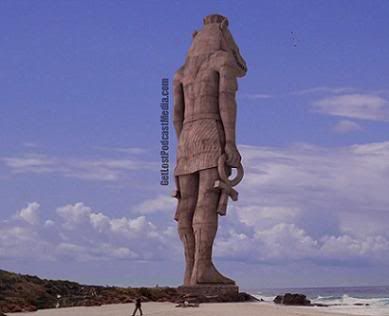 Goddamn. Look at that fucking thing. Most likely, that's still Anubis because of the ankhs, but there's also the theories about Taweret (nahh) and Sobek, which actually make sense too. Sobek was a creator God and also carried around ankhs.
In fact, no, never mind, that is totally Sobek. You can tell by the crocodile mouth.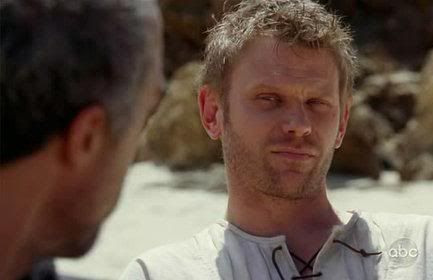 Jacob. More on him soon, because… it's kind of hard even wrap your head around this character, you know?
But I find it very interesting that when he visited characters in the past, he always made sure to touch them. Physically. And the camera made sure to let you know that.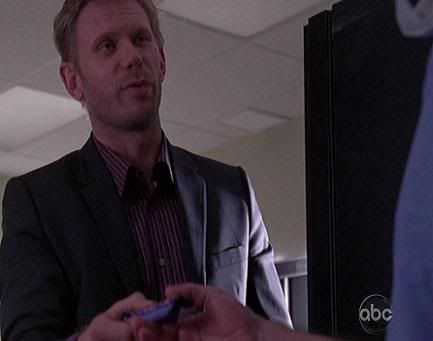 Is that his personal way of wrapping destiny around  you in such a way to deliver you to the Island?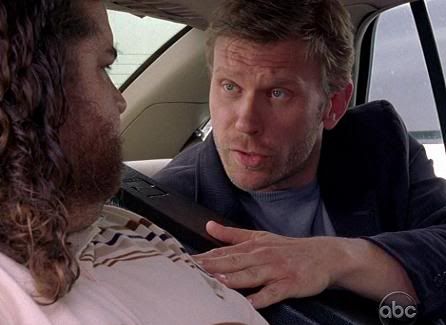 Or is he giving them a second chance at life, not just in the moments he touches them, but in a reset post-Eden world? Are they still prisoners to time or are they free? Is the destiny that they'll find in 2010 the ones that they themselves will create?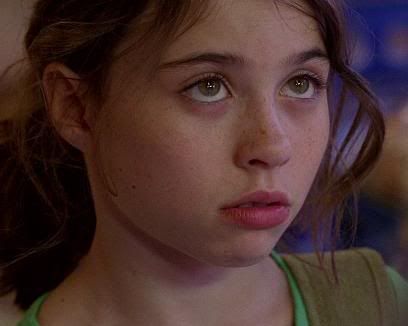 Little Kate. Wasn't she adorable?
And she totally had the right stuff.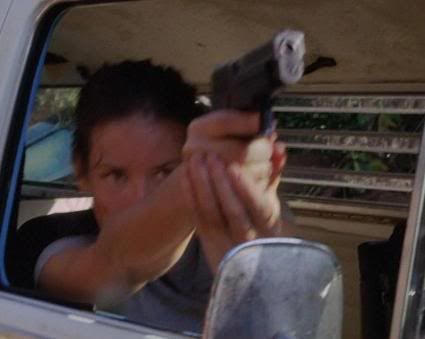 Big Kate. Not so bad, but you're kind of all over the place here, Kate. But so were all of your friends too.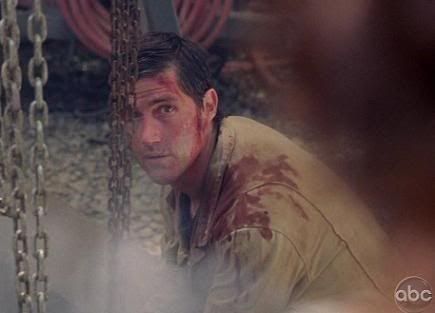 Jack. Jack does come off kind of crazy here, and a little possessed, but I guess it's nice to see him there, to see him not so apathetic anymore. Also, Jack has a bomb! On one hand, there's something very noble about his wanting to hit the reset button and see what was meant to be, but on the other hand, wouldn't it be more noble to win back Kate the hard way? I'm going to have to agree with Sawyer on "what's done is done" and suggest that if Jack wanted to be worthy of Kate, then he should get to work on being worthy of Kate. But then again, blowing shit up is also cool and they have to do that at the end of every season, right?
Desmond. I don't mind mentioning that the last three episodes have suffered from an extreme lack of him, but maybe it's for the best. For both Henry Ian Cusick and the show legally but also… Well, it's nice that Desmond and Penny got a happy ending to this season.
Evil Twin John Locke. Oooh, Jacob's Enemy is interesting, isn't he? Knowing what we know now, I love that in "Follow The Leader" he made sure to have Richard go talk to his past self/past Locke to ensure that Locke does indeed leave the Island and meet his fate (death) like he's supposed to.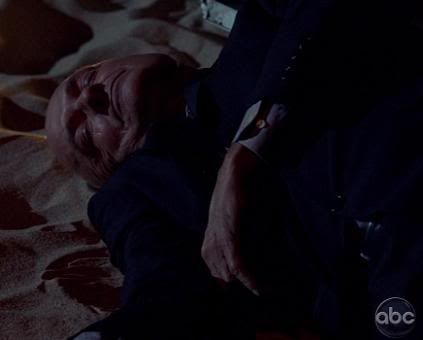 The Real John Locke. You know what? This feels like the perfect ending to the real Locke's storyline. Throughout all of his struggles to be his own man, to be something more than himself, he was always being used by somebody for something. Even after he died. Also, I loved that they used the same camera angel reveal for his body here that was used in the funeral home at the end of last season's finale when they opened that mystery box.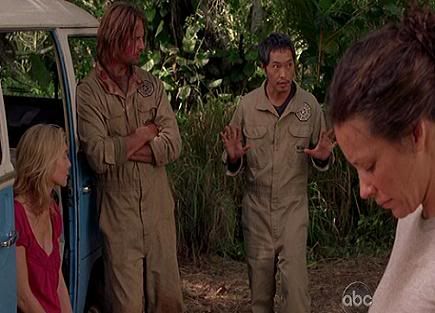 The ending to every classic science fiction time travel story ever. I like how Miles has seen at least one and can suggest that maybe this is a predestination paradox. Which all leads wonderfully to…
"Aw, fuck it." Isn't that the gist of the rest of the 815ers in '77's decision? It kind of echoes Sayid's sentiments from the previous episode. Either Jack/Faraday was right and this will work or at least they'll all be put out of their misery and go down swinging.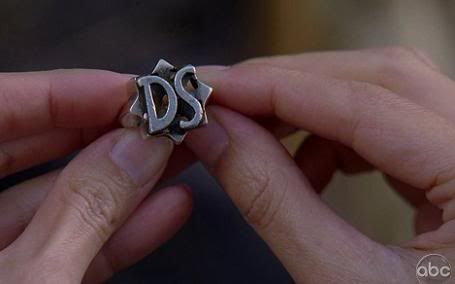 Charlie. I like how the show is starting to slowly fold back in on itself, ouroboros-style, echoing itself.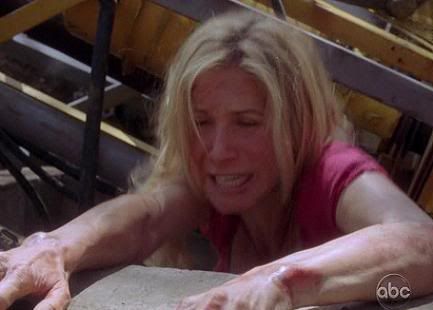 Foreshadowing. It was all over this episode and hinting at nothing but bad things for Juliet. And then bad things happened to Juliet. And then that glorious ending…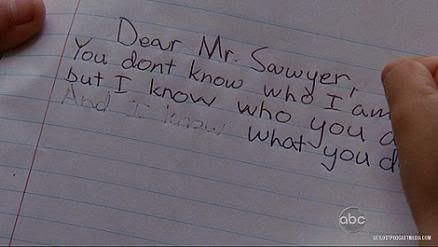 Sawyer. I'll say this for Sawyer: "What's done is done." That and he's the kind of guy who kicks a man in the balls…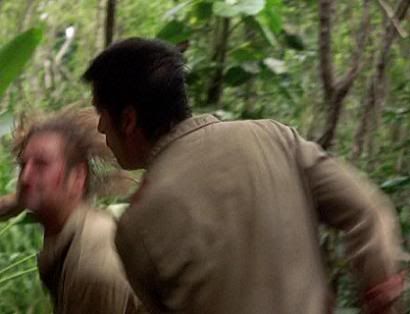 Bro Fight! This starts off a serious tussle, with some solid punches being thrown, some manly grimaces and growls, and even a kick in the balls They Live-style. Nice. But then it quickly devolves into…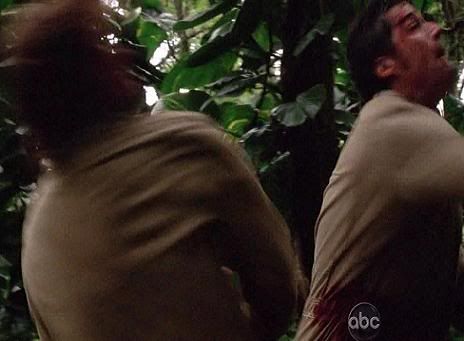 A coupla guys having a sad little cat fight in the jungle. That may be a little harsh but still. Beat some sense into each other, fellas, if you can.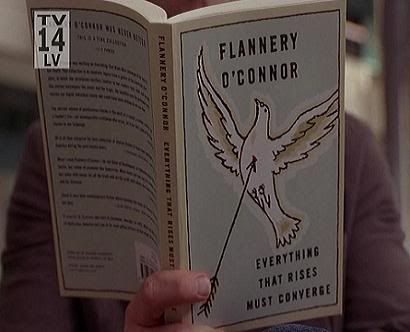 Everything That Rises Must Converge by Flannery O'Connor. You have interesting taste in literature, Jacob.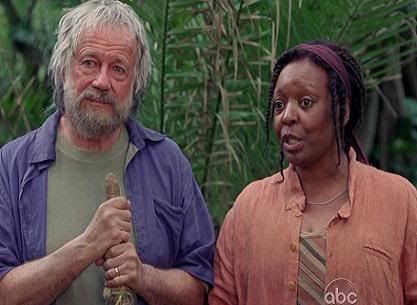 Rose and Bernard. I respect their new take on life up to a point. To them, it's not "whatever happened, happened," but "whatever happens, happens." They're very much in the present day, living each moment as it comes and enjoying it as if it's the last, as long as they're together. That's nice and sweet and all, but it's also a kind of giving up. But for them, it makes sense since every moment they've had on the Island so far has felt like borrowed time to them. But more to the point: Are they the Adam and Eve skeletons?
The Rules. There are so many. One set applies to Jacob and his Enemy. But there's also rules to time travel, iron clad rules it would seem, and I'm happy that so far the show has never deviated from those rules. In fact, every fascinating thing they do only seems to reinforce the stated rules when all is said and done. But even those rules just need a loophole, right?
Time Travel. What do you think? Are our heroes going to make it home? Or, just like Scott Bakula in Quantum Leap, are they going to be left hoping that the next flash is the one that takes them home?
Sayid. Damn.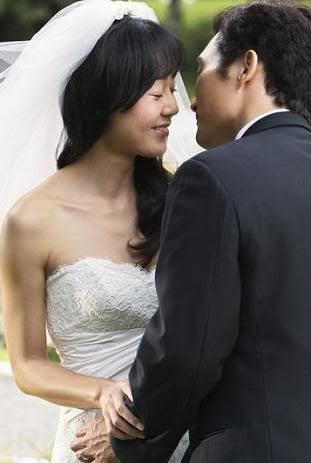 Sun and Jin. I was hoping these two would get back together this season, but having another thing to look forward to next year is not such a bad thing.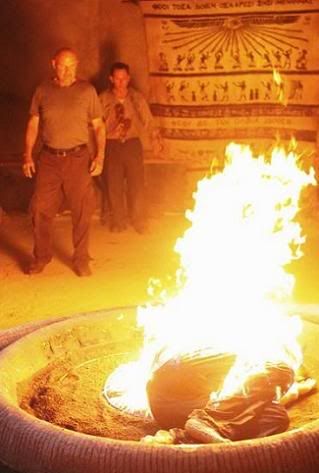 Quick theory on Jacob's Enemy: He's the smoke monster. A Loki/trickster type, one has no problem reading people and then impersonating them, especially the dead, and if you remember Ben's judgment from a few episodes back then you'll remember that Alex and Locke were never in the same room together. That and I'm going to assume that Jacob was never in that cabin, not that we've seen when Ben or Locke or Hurley visited it, and that it was Jacob's Enemy.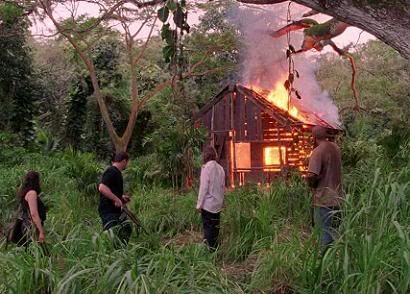 Jacob's Cabin. "Someone else has been using it." I'd even theorize that Jacob's Enemy was probably imprisoned there in the circle of ash and that when Locke came to visit and his foot disturbed the circle, he freed him. And not just freed him, he introduced himself to Jacob's Enemy and gave him exactly what he's been looking for all this time: A loophole.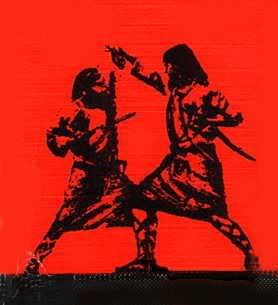 Also, Jacob's Enemy: would presumably be named Esau, right? That or Edom?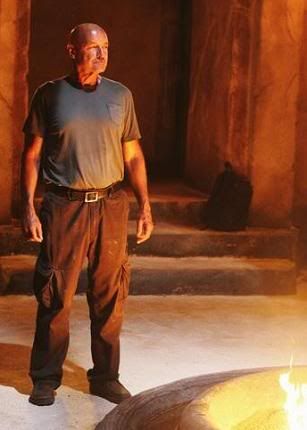 Locke, again. This whole season the writers of this show have been working a magnificent magic trick on us with this character, playing on what we've always wanted to see and what little knowledge we've had about where all this is going. The knowledge they've given us. The knowledge we've followed faithfully, even when it conflicted with other knowledge they've given us, like the fact that "Dead is dead." But I guess that's just part of the beautiful dance that writers and con men have in common with their victims and audience: they desire to be so perfectly and wonderfully fooled.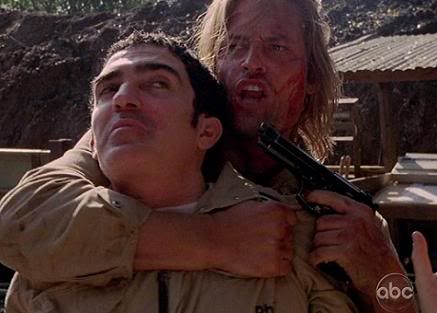 People with guns. They just don't understand shit at all. That's why they have the guns, right?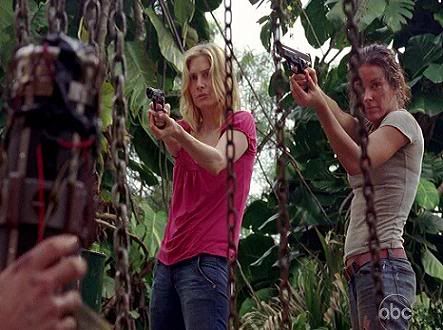 The argument above is rendered invalid when it comes to hot girls with guns. They can do whatever they want pretty much always.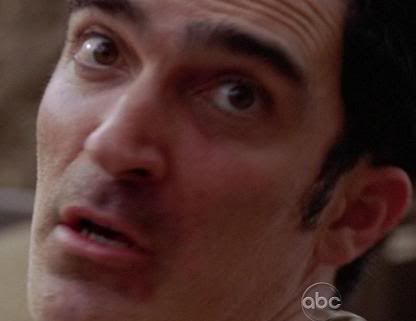 That guy Phil. He can eat a dick. Or a metal pole! Ha ha!
And let's not forget this: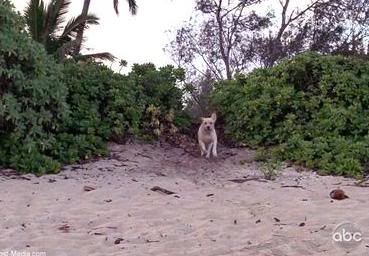 Or: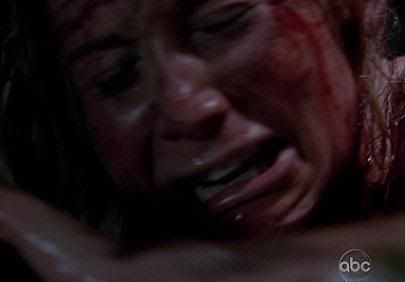 "Come on, you son of a bitch." Great last line, great last moment. "The Fork In The Outlet?" Please, they may as well have just called this "One last WTF." Way to go, Juliet. I think she shows, not just in that last moment, but in the entire episode that one person changing their mind can make all the difference.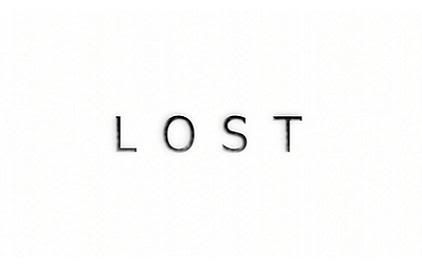 One last thought for you, just a little something to hold you over for the next 8 months or so: THEY'RE COMING!